Holiday season is just around the corner. Which means warm home-baked cookies and pies and yummms straight outta the oven, and... OH-- SH-- PRESENTS!!! 
Let's face it, the influx of spending around the holidays can be stressful.
We've all been there. It always creeps up. And we're all too familiar with that feeling of buzzing around, trying to find… 
Something meaningful. 
That doesn't break the bank. 
At the very last minute.
***Cue in nerves LOL***
👀 5min read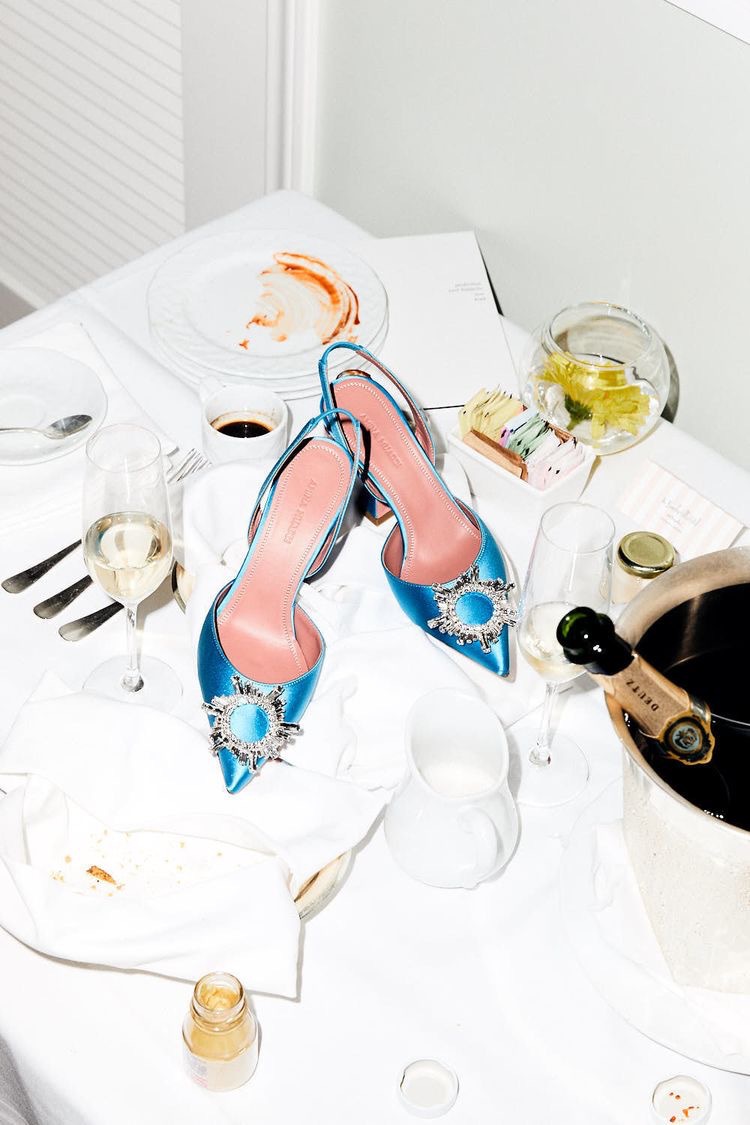 📸: Pinterest
While we can't make it all go away… We do hope today's post can make it a little easier on ya! 
Minimize the holiday rush with 3 simple, intentional steps you can take -- plus, over 10 affordable gift ideas to show up this holiday season with more ease, peace, and (hopefully) a large dose of thoughtfulness.
Save money with a holiday game plan
First, invite in intentionality and map out a rough game plan to allow you to mentally -- and financially -- prep. 
Afterall, nobody wants to give (or receive) a last-minute gift that was the obviously hurried, "there was nothing else, it was the last one in stock" choice. 
Here's how to beat the holiday rush, and whip up gifts full of holiday magic, with 3 simple steps.
Step 1: Create a list of who you'd love to give gifts to. 
Hint: If you have a large group of people you want to exchange gifts with, consider doing a secret santa or a yankee swap with family and friends.
It's a fun alternative, and way easier to stay within budget. 
Set a limit of $20 per gift for the game. That way, instead of spending $100 for 5 people, you spend $20 and it becomes a fun surprise!  
Step 2: Brainstorm! How much can you (or do you) want to spend this season?
Pick a number you feel comfortable with. Then, start setting aside $25, $35+ per week to help you prepare for that spending.
Need help figuring that out? We've got a budget calculator for you! Learn how much you actually have to spare with Penny. Click here to start.
Step 3: Start planning!
Now that you have an idea of who you need to buy gifts for, and roughly how much you want to spend, it's time to think about when and where you'll shop. -- No last-minute nonsense!
Add the major deal days and trends to your calendar:
Black November - Black Friday deals allll November
Black Friday - day after Thanksgiving, November 26
Small Business Saturday - day after Black Friday, November 27
Cyber Monday - Monday after Black Friday, November 29
Cyber Week - 'cause Cyber Monday needed a friend, Nov. 29 to Dec. 5
Super Saturday - last full Saturday of shopping before the holiday, December 18
And track online shipping deadlines: 
FEDEX, USPS and UPS Ground say December 15. We say, better play it safe.
With widespread supply chain disruptions and labor shortages, December 8th is our comfort zone. Get those online orders going!
A little planning goes a LONG way in saving time, money, and sanity during this busy season. 
And if you're still worried about over-spending…We've got some suggestions to get your holiday gift-giving idea jar going!
10 Affordable Gift Ideas for the Holiday Season
Don't let a limited budget stop you from going all-out this holiday season! 
Here are some wallet-friendly gift ideas to get you started: 
Quality time - schedule a day (or weekend!) of undivided hangs. Go hiking, plan a movie night, have a slumber party. Quality over quantity speaks volumes, and some people will appreciate these memories with you way more than any store-bought gift. 
Handwritten love letters - let your person know all the reasons why you love them so. Popular with moms, dads, SO's and BFFs alike! 
A pick-me-up memory jar - jot down your favorite memories on slips of paper, and place them in a pretty jar with the instructions: pick one up when you're needing joy.
Print a favorite photo - it costs about .40 cents to print a 4x6 photo at Walgreens. You could even splurge on a cute photo frame or go all out with a photobook! Can you tell we're big on memories? ;)
Offer the gift of time - the power of Time Over Money is valid, 365 days a year.  Do they have children? A dog? Something around the house they need done? Let them know you're here for them with a "helping hands coupon".
Personalized coupon book - speaking of coupons, this one can also extend to hugs, massages, and "please forgive me for eating the last peanut butter cup" notes. ;)
Baked goods - who doesn't love getting cakes, cupcakes, or cookies baked by their favorite person? Add sprinkles and decorations to make it extra special…Yum! 
Acts of kindness - giving doesn't have to be limited to gift-giving. Ask them to volunteer with you, collect items for the food bank, or make a donation to a charitable organization in their name. 
Magic in a Mason Jar - from hot cocoa mix, to colorful veggie bean soup, the mason jar + food combinations are endless -- and they make adorable gifts, of course! 
Spa + self-care kit - collect a few free samples from your favorite beauty stores, and top it up with a fun, colorful bath bomb so they're ready for a day of much-needed R&R.
Recipe book - add their favorite recipes to a cute scrapbook journal -- bonus points if you can get together to cook and create new memories, too!
Go, green, go! - are you a plant momma? Save a few cuttings for the holidays, and pair them with a cute container for your loved ones.
Painted postcards - draw, color, and paint your own cards and postcards -- or create a bunch as a gift for them to send! We mostly get boring envelopes via snail mail these days, so even a small bit of artwork goes a long way. 
Have you tried any of these before? Do you have any gift ideas or tips we can add to this list?
Share them with us on Insta @startwithapenny