The one silver lining during the pandemic? Debt relief programs; including the government's very own student loan "freeze" on both interest and repayment. Thanks to the Supreme Court's decision to block President Biden's plan to erase student debt, the financial noose is back: student loan interest restarts in September, and payments are due starting October.
What now?!
First things first: If you're thinking of the total amount you owe in student loans, STOP. That's not the number that matters, so you don't need to feel so overwhelmed. 
We'll show you how to calculate the real number you need to know (and pay), so you can become debt-free quickly, even after the federal student loan pause is up. We also cover if refinancing is the right answer for you, and other tips to pay off debt faster. 
Because living free from debt is the dream – and it's the reality we want for you, too. 
👀: 5min read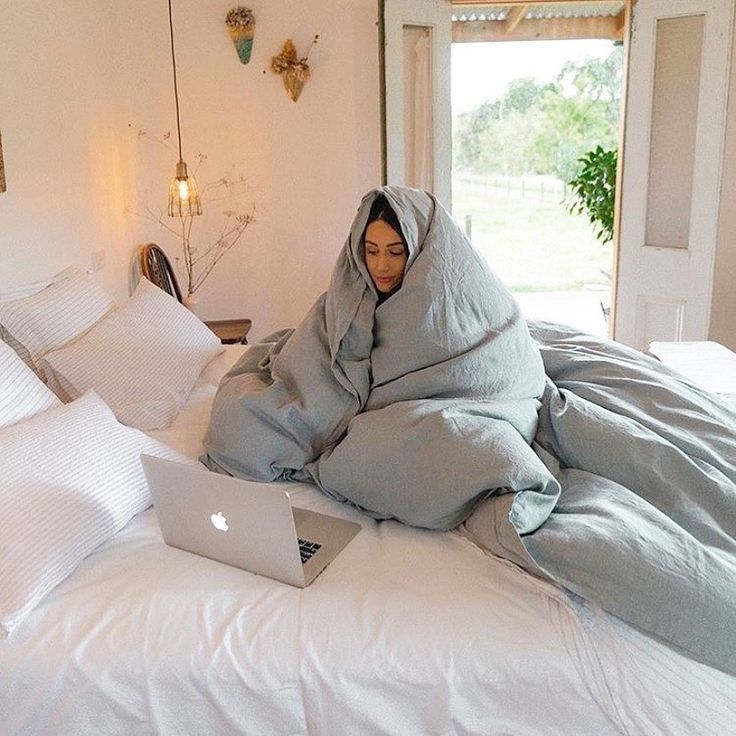 📸: Lilhossler💕
Are my loans eligible? 
Not all loans are eligible for the pause. First - only federal aka government loans (so private banks like JPMorgan, Wells Fargo, Sofi, etc are not included). Second - only certain types of federal loans are included (annoying right!?)
Here are the different types of federal loans and which are eligible: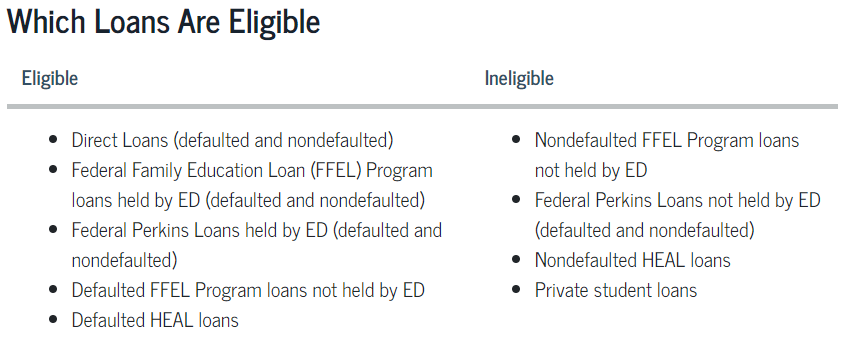 Should I refinance my student loan?
Maybe! 
Refinancing means you're resetting the interest rate on your loans to get a lower rate, which will help you pay less to the bank, and contribute more to the loan balance over time. Great, right?
If you're paying more than 6 or 7% interest on your student loans, it might make sense to refinance. 
Rates are the lowest they have ever been right now, and they will go up next year. 
But look out, there are nuances. We say, only do it if it will save you money!! Read more on refinancing here.
The only way to know for sure? 
What's the ONE number I need to become debt-free?
Again, this NOT your total debt amount. 
It's the number that'll help you stay afloat after the student loan pause is up, and the one that'll help you pay off your debt completely.
(FYI: The banks and loan providers do not tell you this number… You gotta find it on your own. Annoying, right? That's why Penny has built-in smart calculators to do the math for you. More on this later.)
Here's how to calculate the $ amount you need:
First, find out your monthly, MUST PAY payment.
How? 
Total loan balance X annual interest rate = annual payment
Divide it by 12 
That's it. That's your magic number.
That's what you HAVE to pay so you don't end up with MORE debt than you started with. (Yes, it's possible. But it's also possible to clear debt quickly, which is why this blog post exists.)
If you don't want to do the math, put these numbers into our money quiz  -- it's a free tool that acts as a complicated excel calc. You'll find out your monthly payment amount, plus how long it'll take to become debt-free. No math required. Just your info and 3min of your time. 
Now, your must-pay amount is a great place to start.  
But the real secret to get out of debt fast is this:
Pay a little bit more than that. Just a little.
Sounds cheeky? Maybe. But it's the truth. Even $50 can go a long way. 
Here's the math to prove it. 
(Or skip to the next section if you don't need it.)
Say you have 2 student loans.
Loan #1 total = $52,700, with an interest rate of 7.8%
Loan #2 total = $19,433, with an interest rate of 6.2%
Pick one loan to start with, and plug it into the formula we just showed you: 
Loan #1
Total loan balance X annual interest rate = annual payment
        $52,700 x 7.8% = $4,110.60
Divide it by 12 
$4,110.60 / 12 = $342.55
So, your total MUST PAY monthly amount for Loan #1 is $342.55.
If you have multiple student loans, add all your monthly payments for each loan at the end.
We calculated Loan #2 for you already, and your total monthly MUST PAY amount for both loans = about $443 per month.
When will your debt be paid?
if you pay $400 / month – you'll pay your debt in…never
if you pay $500 / month – you'll pay your debt in…30 years
if you pay $700 / month – you'll pay your debt in…14 years
if you pay $1,100 / month – you'll pay your debt in…8 years
In this example, you'd need to earmark at least $443 per month to cover your student loans (and keep you from diving deeper into the pit). And if you pay even just a tiny bit over that amount, you can speed up the time it'll take you to clear your debt exponentially. 
If these numbers hit close to home, remember: you are not alone. 
Use our free money quiz calculator to find out how long it'll take to clear your student loans based on how much you're paying today, and what your future net worth could be.
More tips to become debt-free
Here are a few other tricks to keep up your sleeve: 
Know your numbers -- avoidance is not the answer. trust us, we've all tried. 
Set up auto-pay -- bonus perk, it'll likely reduce your interest rate too!
Get a tax deduction -- if you make less than average, you could save on taxes (and use that tax refund to pay a chunk of your loans).
Apply for loan forgiveness -- if you work for a nonprofit, government, city, or if you're a teacher, nurse, etc. you could get paid BACK for the loans you paid off.
Social impact technology startups have started to get more traction given the current student debt crisis. For example, Savi aims to help borrowers maximize repayment and loan forgiveness options.
Plus, read this post for 5 other steps you can take to get rid of student loans for good.
It's easy to feel overwhelmed when it comes to debt, so we're going to repeat this:
You are not alone. 
In fact, women hold ⅔ of the total student debt in this country. TWO-THIRDS!!!
Why? We're more educated. Literally. We've been getting more degrees since the 1980s! (look it up) Smart as sh!t, but swimming in debt. 
Penny's here to change that. Because every woman deserves more. And a debt-free life is possible for all of us – including you! 
Get full access to smart calcs, financial education, and personalized money moves with a Penny membership for only $10 USD /mo. 
When the student loan pause lifts this September, you'll be prepared for it. 
Ready to discover what a debt-free life feels like?