Don't you love it when you're shopping, and you discover the perfect find? 
Well, it feels even better when you know you're supporting a business founded by women, or led by someone from the BIPOC community! 
In today's post, you'll find our favorite roundup of items and brands for your home, wardrobe, and everything in between. Enjoy!
👀 3min read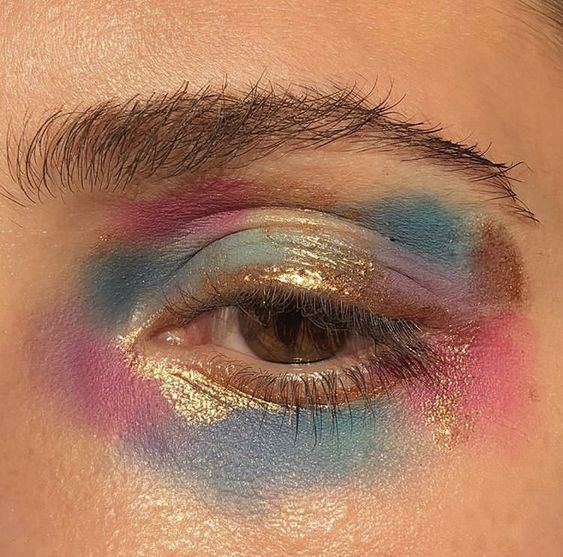 📸: Pinterest
Before you start… 
At Penny, we're all for living life to its fullest. 
We'll never condone that "shop 'til you drop" energy, but we do firmly believe everyone should have a "fun money" budget to spend on whatever brings you joy. Afterall, you've earned it!
If you need help creating a fun money budget, get Penny. We'll show you how you can save, invest, and spend – guilt-free. ;)
Now, check out these incredible brands founded by women!
For some retail therapy
Best finds for your home and wardrobe, including bags, clothing, accessories, and omg-shoes! 
Founded by Kayla Gallardo and Shipah Sha, we're into their "fewer, better" philosophy – and this gorgeous selection of handbags.
This waffle robe looks sooo cozy! Ariel Kaye got this home essential right! Spa day at home, anyone? 
Eliza Blank and Gwen Blevens bring in the sunshine, with these beautiful indoor plants. 
The name says it all! Easy access to designer fashion, thanks to the Jennifer & Jennifer duo. 
Founded by Mariela Rovito and Ali Mejia, cozy creations and the softest PJs ever! 
For the runway glam 
Look good and feel good with these makeup brands.
Lashes, nails, and bundles on sale! Led by the impressive Ann McFerran, a Forbes 30 Under 30 entrepreneur.
Founded by Julie Roehm, with great clean beauty options for every skin. 
We're into their "fun and freedom and being OK with yourself today" vibe and beauty products. 
Personalized makeup, hair and skin delivered monthly? Yes, please! Genius idea from Katia Beauchamp and Hayley Barna.
We'll vouch for Tara Foley's clean beauty products and their "hydrating, indulgent textures".
Indigenous-owned, creating clean, vegan and sustainable beauty.
For the health-conscious 
Great options to feed body and soul.
Easy and fun superfood blends to start your morning right. Fun fact: Trinity M. Wofford is the youngest Black woman to ever have her products in Sephora stores. Amazing, right?!
Behind the reusable water bottles that took the world by storm is founder Sarah Kauss.
From a husband-wife-BFF founder trio, an incredible selection of organic kombucha
Multivitamins and health supplements for women, founded by Kat Schneider
Started by Rachel Drori, their farm-to-table smoothie blends are good for you (and the planet)
For the at-home spa
We know not all women have "lady parts"... But if you do, these are for you! ;)
Georgina Gooley, disrupting the shaving industry, one razor at a time. We're into it. 
Once you try period underwear, you'll never go back. 
Hats off to co-founder and CEO Afton Vechery for making it sooo much easier for us to learn about our ovaries and our bodies.
Can bras and undies make things more lively? Michelle Cordeiro Grant proves the answer = yes.
Plant-derived natural products and wellness for vulvas and "lady parts"
For that Friday night TV binge 
Whoever said we can't stay in for a girls' night out?
Cakes, cookies,and other scrumptious desserts by Christina Tosi
Add more flavor to your life with these spices and teas! Ethically sourced directly from India, led by Mumbai native, Javeri Kadri. We're big fans. 
Founded by Laura Taylor, these mixes make for a delicious done-for-you party planning trick. 
The name is misleading; Mayssa Chehata's treats are so healthy you can eat the whole bag. 
Edible, vegan and gluten-free. Eat it raw or baked. Need we say more? Oh ya. Thank you, Sabeena Ladha.
For our business owners 
Whether it's a side gig or a full-time affair, women supporting women is our favorite biz.
Shout-out to co-founder and CEO Melanie Perkins and her fellow co-founders for creating one of our favorite creative tools of all time! 
"Travel essentials designed to last" sounds like a great deal in our book!
Premium video editing and creation, at your fingertips. Thanks, Anjali Sud!
online marketplace for designers, artists, and creatives.

PS. Do you run a business and want to be featured on Penny? Email us: support@penny-finance.com
For the money-maker
All women deserve better. That's just a fact. And while we can't close the pay gap on our own, Penny can show you how you can clear debt, start investing, and retire early. No financial lingo. Zero shopping shame. Just a great financial-advisor-slash-BFF for all money makers. 
Ready to start with Penny? 
Take the money maker quiz (it's free!)
Want more money #inspo? 
Follow us on Insta @startwithapenny