Are you thinking about switching jobs? You're not alone! 
January is that time of year when companies refresh budgets and are typically hiring the most. (This trend may change when in a down market or difficult economy; but that shouldn't stop you from looking!)
If you've been gearing up for a career change as part of your "New Year, New You" vision, let this post be the inspiration your heart needed to follow your calling. 
👀 5min read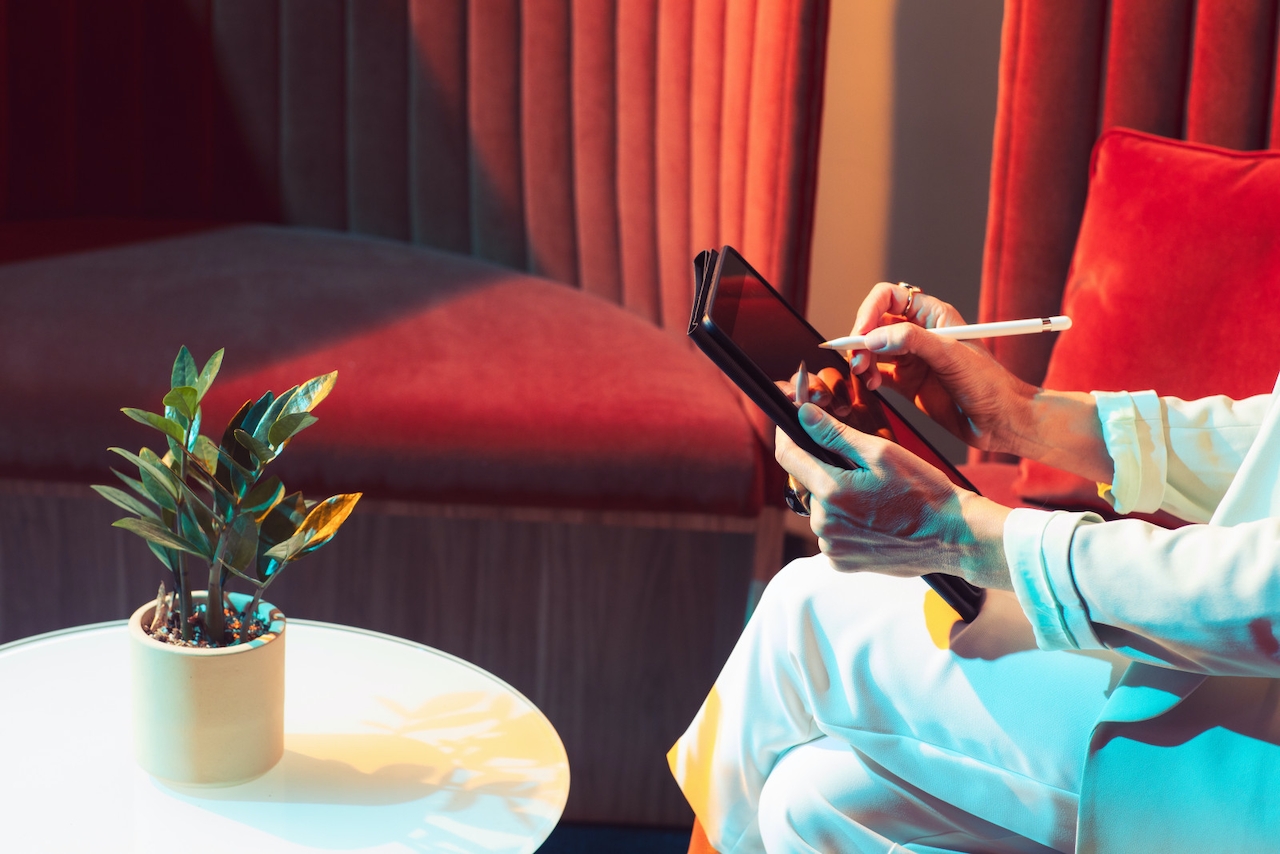 📸: Death to Stock, Nick Fancher
What jobs pay the most?
First! 
If you're aiming for a higher salary: it's always good to start with a holistic picture of how much you actually need to earn to live comfortably today. 
The easiest and fastest way to do that? 
Whether you're in this job search to pay off debt or save for the future, the money quiz will give you much-needed insight into your financial picture today.
Second! 
We narrowed down the search to jobs that pay over $100,000 on average, AND do not require a post-grad degree. (cuz you know how we feel about those...)
Without further ado: Here are the top 10 jobs that pay the most! 
Pilot  – Median Income: $134,630
Want to make 6 figures AND get all the travel benefits? Learn how to fly a plane (or a helicopter) and cash in! 
IT Manager  – Median Income: $159,010
If you've ever worked in an office-like environment, you know: technology rules. IT Managers are the magicians who keep digital operations running seamlessly behind the scenes. 
Financial Managers – Median Income: $131,710
Good with numbers? Great! Contrary to popular belief, most Financial Managers only need a Bachelor's degree or certificate to make organizational money moves. 
Marketing Managers – Median Income: $135,030
If topics like branding, customer psychology, or the art of creative sales strategy all sound appealing to you, marketing may be the career where you tap into your inner genius. 
Petroleum Engineer – Median Income: $130,850
The masterminds behind how to safely and efficiently extract natural resources like oil and gas. With how much gas prices soared in 2022, the impact this industry has worldwide is no joke. 
Sales Manager – Median Income: $127,490
A Business degree may be helpful in Sales, but this is one of the few sectors where skills trump education: if you're good at your job, the numbers speak for themselves (and so will your bonuses!). 
Actuary – Median Income: 105,900
The hidden gems in business. They're responsible for managing uncertainty and mitigating financial risk. If math, stats, and theory are your jam, you'll find your music here. 
Software Developer – Median Income: $120,730
If computer languages and creative problem-solving sounds interesting to you, becoming a programmer or software developer is a growing job trend with great rewards. 
Computer Network Architect – Median Income: $120,520
You know when you backup something on your phone, it's saved in "the cloud"? Computer network architects are the geniuses behind how cloud systems are designed, built, and maintained seamlessly.
10. Medical & Health Services Manager – Median Income: $101,340
Most medical professions require a post-grad degree. But not all! Doctors and nurses get all the credit, but many supportive roles (like managers and assistants) also earn a pretty penny. 
Curious to see what other jobs are out there? 
US News has a comprehensive careers section, including salary, expected job growth, and unemployment rates.
What if I like my job?
It might be worth exploring what's out there, even if just for fun.
The average salary increase when you change jobs is a whopping 14.8% in wage growth – compared to 5.8% for those who remain at their job, according to Zippia. 
If a salary increase is a big factor in your decision, we recommend jumping ship with your current gig. 
However, salary isn't everything. Instead: know the facts! 
What other benefits do you get, or can negotiate for, in either your current or future role? 
More vacation? 
Health insurance? 
Fertility benefits? 
In the age of renewed work-life-balance, having extra sick days or the ability to work from home vs. office can all become tangible benefits in a successful job negotiation.
What are the most popular side-hustles right now?
Not a full-time employee? Or looking to make some extra cash? 
2023 is the year of side-hustles! 
Here are 7 paid gig ideas to make your own: 
Are you a good reviewer? Get paid to participate in online surveys, or help companies test upcoming apps and websites
Great language skills? Earn money with editing and proofreading, or transcribing videos, calls, and other recordings 
Own a car? Become a rideshare driver with Uber or Lyft; or deliver groceries, food, or packages as a side-gig
Own a home? Rent it out to vacationers, Airbnb style!
Enjoy being active? Take up an activity like dog-walking, babysitting a cute toddler, or lead a walking tour
Good with social? Grow your online brand, podcast, or social media with passive income + affiliate marketing
Like to get creative? Sell photography online, or design and sell your own t-shirts, apparel, or handmade items
Every little bit counts, right? If you're looking beyond selling clothes on Poshmark, though… 
Click here to read 5 proven ways to make more money, with big waves.
Make the most of the New Year with Penny
One last thing we'd like to mention regarding the top high-paying jobs. 
Yes, salary is important. However: 
You don't need to make more to create more.
…aka: The "size" of your income does NOT dictate your potential for wealth, security, or financial freedom. 
If your job search goal is to earn more money – great! 
We'll be the first to cheer you on! 
…buuut: If you haven't learned how to maximize your current paycheck, it doesn't matter how much you make. You gotta learn how to make your money work for you, first. 
How? 
We'll show you how to discover your wallet's untapped potential, increase your cash flow, and retire with wealth – the easy way – so by this time next year, you can confidently say: new year, new you! ;)
At Penny Finance, our goal is to provide easy and digestible financial education for women – so you can increase cash flow today, and retire with wealth tomorrow. Sounds good to you? Click here to learn more. 
Join our January masterclass for new year tips + money checklist.
Click here to sign up on Eventbrite
Ready to make smart money moves?
Start with the money maker quiz
Have more money questions?
Post a question on our community page
Want more money #inspo?
Follow us on Insta @startwithapenny