This March is Women's History Month. As a women-first startup, Penny Finance is calling all women to take charge of your financial future and #beyourownbank.
Women are more educated (we've been getting more degrees since the 1980's) and we work just as hard as men. But the pay gap isn't getting any smaller. In fact, it's grown wider by 33 years. And we're tired of hearing there's no way around it. Because asking for a raise isn't our only option. This March, it's time to start a new revolution. It's time to stop waiting for #equalpay. It's time to #beyourownbank.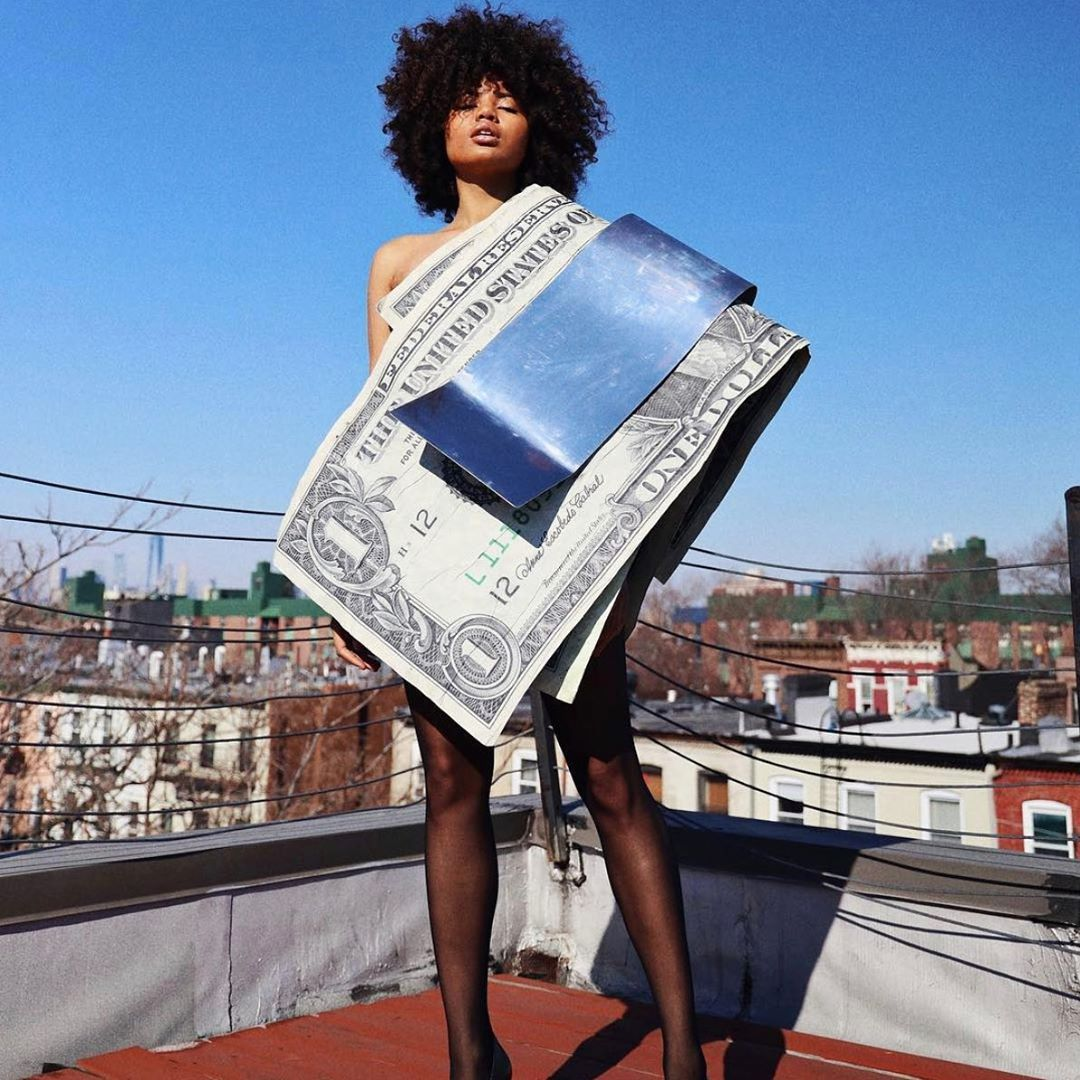 📸: Girlboss
Women's History Month is a time to applaud women's achievements. But as National Pay Equity Day approaches, news regarding the wage gap makes it hard for us to be in a celebratory mood. 
More women are leaving the workforce. And the pay gap is growing. In fact, it's become a gaping hole that'll take us 33+ years to close. Sometimes, you'll hear it's due to the Great Resignation. Others, it's how women held more jobs in industries severely impacted by COVID, such as customer-facing roles. Often, it's both.  
Now that so many women are leaving the workforce (some intentionally, others because they had no choice), the general consensus is: We're f-ckd. We'll never close the wage gap now.  
But that's not the full story, is it? 
Even pre-pandemic, we read about glass ceilings and sticky floors. Because the pay gap isn't just women earning 20% less than men. It's how we're more educated, carry ⅔ of all student debt, and we still don't make enough to pay this off in our lifetime. It's daughters trying to save for med school, mothers working 2 jobs to keep families afloat, grandmothers who retire with 1/3 of the wealth of a man. 
We're tired of reading the same old headlines. Contrary to popular belief, there is light at the end of the tunnel. We, as women, can do more to support ourselves. And we, as a collective, can do more to support each other. 
It's time to write a new story. 
Women: 
Stop waiting for that pay raise to make more money.
Stop waiting for that promotion (or dream job) to become financially free.
Stop waiting for that post-grad degree to secure your future.
You can do more for your wallet. 
You can rewrite the story. 
You can be your own bank.
Make the money yourself, with investing and smart financial planning. #beyourownbank
5 things you can do today to #beyourownbank  
Contribute on average $325 a month to retirement (if you're in your 20s) – through an IRA or 401k – to grow your retirement to $1 million. If we do this, the wealth gap shouldn't get bigger; it should close by retirement. 
Triple-check your debt payments. Always pay a little over the "minimum". Don't put more money into the bank's pockets through interest. Put it in yours instead. 
Before you invest in that post-grad degree, do your homework. Will it actually pay off? Education is great, but so is financial freedom. And they don't always coincide. 
Move your credit card balances to 0% cards to temporarily halt 20%+ interest changes. Less debt for you, more money in your pocket. 
Make sure you're putting at least 20% down on that new house, so you don't unintentionally pay extra for mortgage insurance.   
No matter where you are financially, there's always an actionable step you can take to secure your money goals. More ideas here.
Businesses and corporations: there's something in it for you, too. 
Paid leave and a flexible work environment aren't your only options. We know you offer incredible 401ks and company matches. But are you teaching your workforce the power of investing from day 1? If not, it's time to start. Offer accessible financial education programs. When you teach your staff how to invest their 401k, you can create enormous wealth without requiring anyone to fork up extra money, and supporting our efforts to close the gap. It's a triple-win. 
Can women really close the pay gap?
Yes! Women need to stop waiting for employers to bump our salaries for #equalpay. It doesn't mean "stop the fight". It means there's more we can do today, than just wait for things to change. That's what #beyourownbank is about. You can make the money yourself, with investing and smart financial planning – and lift other women in the process. Even if the only action they took was to open a retirement account today, transfer $100 into it, and invest it in the stock market. 
How do you know if it'll work? 
The community of women using Penny Finance has grown to 3,500 women. Initially, they were just curious to try their luck with the numbers game: Penny's free money quiz. Together, we uncovered so much more. 
62% of Penny members (women) haven't invested their 401ks or IRA yet (compared to 18% of men) AND 52% of Penny members want to invest but don't know how (compared to 34% of men). 
But the women who took action, anyway? They can expect to grow their investing and retirement accounts by $1.4 million. How's that for smart money moves? 
Point is: as women, we have the potential to create so much more. 
Even if the only #beyourownbank action you took today is to open a retirement account, transfer $100 into it, and invest it in the stock market… 
Or gift a Penny Finance membership to a powerful woman in your life… 
Your small actions will move financial mountains. Together, we can write a new story.
Take the money quiz. We promise it'll help you or your favorite gal move the needle on closing the wealth gap.