Everyone in the finance world is probably telling you to buy nothing, cut back on peppermint mochas… and basically don't spend a dime on anything joyful, ever. 
Well, f- that. 
Done right, those Black Friday, Cyber Monday, and holiday sales are an excellent way to save money on things you care about. Why would you miss out on that? 
Here, we'll introduce you to Penny's mini-budget method, show you how to budget for the holidays, and keep the money stress at bay this season. 
(And if you need an extra dash of money knowledge, tools & empowerment to shop confidently in 2023 and beyond? Become a Penny member or gift a membership to someone you know!)
👀 5min read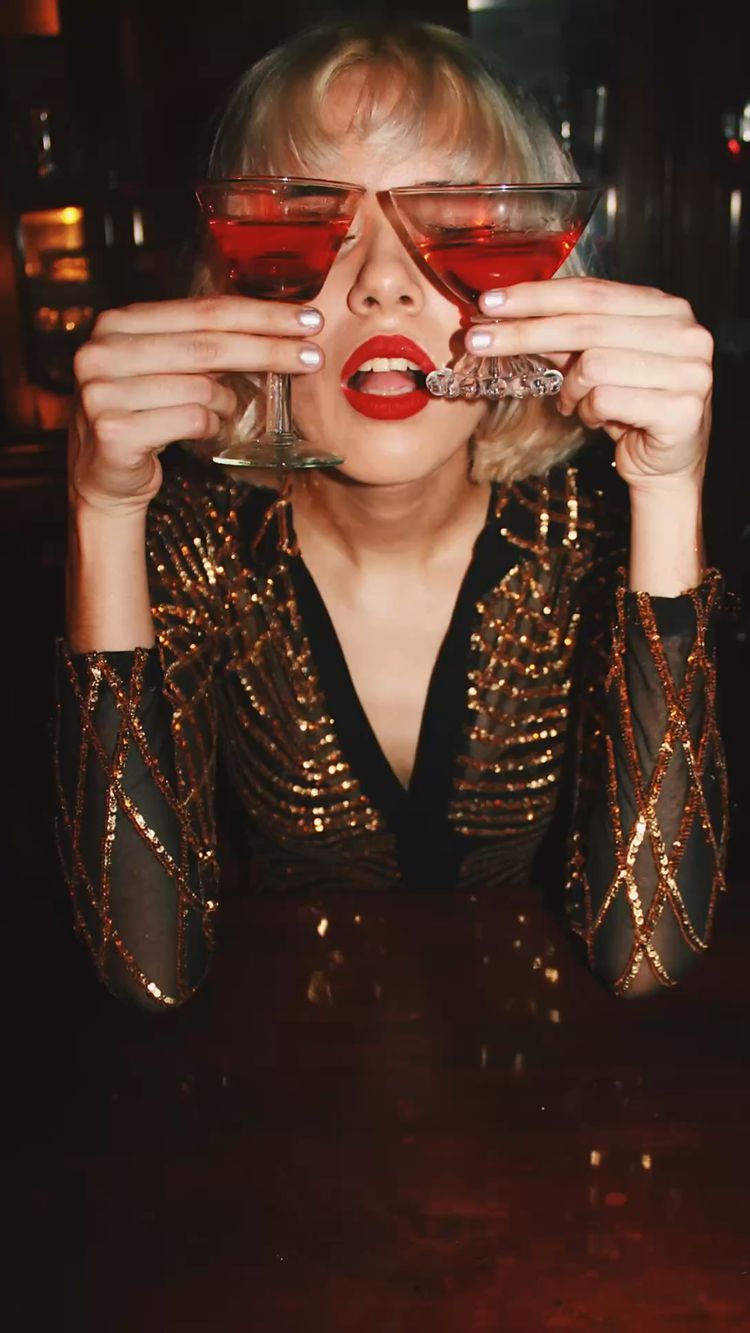 📸: @sthefaniadelvalle
Instead of Buy Nothing: Buy Smarter!
Everyone shames you for spending money during the holidays -- but how the heck can you resist Black Friday and Cyber Monday sales?! 
It's like every ad was designed perfectly for you!
And we all know how the story goes…
Hmm.. It's Buy 1 Get 1 Free... I needed this anyway, so I could get 1 more… It's a sweet deal. 
Then…
The next day you feel like crap. Next month? Too scared to open your credit card statement. Next year? Yep, the cycle continues. 
News Flash: Guilt and envy won't change the price tag on your purchases. But when you spend the smart way? Those suckers aren't even in the picture. 
We are here to tell you:
It's OKAY to spend money around the holidays! And yes, you CAN spend AND feel good about your wallet. 
How?
The key to holiday shopping done right: Know your numbers! 
And no, we don't mean "how much did you spend at Starbucks this week" numbers. That's the boring, counting pennies, die-staring-at-an-Excel-spreadsheet method. 
At Penny, we use the mini-budget method instead. It starts with your big picture numbers.
How much money do you have, or earned?
How much of that will you need for must-live expenses: rent, phone, etc?
How much of that do you need to put aside for: debt, savings, or retirement? 
Need to see the mini-budget method step-by-step? Read this post. Or skip the reading (and the math) and become a Penny member today – our smart calcs do most of the work for you!
Once you have your big picture numbers: it's time for your "fun money" budget. Or in this case – how to budget for the holidays, with your holiday bucket lists!
After all, this is the secret to keep the guilt away, and the spirits merry. ;)
Top Must-Haves Holiday Bucket List
You're gonna buy these things no matter what, so why make it harder on yourself? Plan for it instead, and feel good about your purchases. 
1. Holiday gifts 
It's soo soo easy to think about the # of gifts you need to buy, or the people you need to buy gifts for. Women are especially considerate and thoughtful with gift-giving, so we know you'll want to cover all your bases. 
So, do it the smart way: Pick a number. ONE number. Memorize it. Keep it in a notepad. 
Use it as your gift spending MAX. Do you want to spend $200 or $500 on gifts? Choose the amount that feels good for you & your wallet. Remember it as you're gift shopping. 
Not sure it's enough? Make a conscious decision to spend more if needed, or find creative & affordable gift alternatives to stay under budget. Either way, you can be proud of yourself for taking good care of your wallet, while finding great gifts for everyone on your list! 
2. Essential day-to-day items
Skincare, meal delivery plans, baby formula, winter clothes, etc. – these are the things you need to LIVE. 
So, why not stock up? If you can get them at half off or at a deep discount, do it! 
If you're scared of going overboard, create a list and prioritize it from "must buy now" to "maybe next time". If you encounter a new shiny deal for something you need, this will help you stay accountable and make a savvy shopper decision.
Or, use the "1 Number" rule again: pick a number that feels good as your max spend, stock up on all your must-haves, and leave the shopping guilt behind. 
3. Travel 
Did you want to go see family or take that annual trip you waited foreverrr to take? Great! 
So, travel the smart way:
Use credit card rewards, 
Buy a gas card on Black Friday at a discount, and 
Get that bathing suit for 50% off on Cyber Monday. 
You already know this is something you want to do, so why not keep an eye out for the best deals and travel at a discount? 
The best part of the mini-budget method? It's totally flexible. If you know you won't be traveling anywhere: save it, invest it, or spend on something you value more!
Want-to-Haves on Your Holiday Bucket List
You don't "need" it… But you really, really want it. Ahhh, the guilty purchases. 
They pop up on your Instagram feed, and you want it. Or you just want to look nice at that holiday work party, you know? Or you just wanna splurgeeeeeee! 
Yes, yes, yes. Do it. The smart way, obvs. 
A few ideas: 
Use your credit card's cash back or travel rewards to shop! (Hey, free is free!)
Spend $100 bucks on that new outfit, and add $100 to a high-yield savings account that earns you 3% while you sleep. (A gift for present-you, and future-you!)
Heart items or "add to cart" when you shop… but pause and think about it x3 times before you buy. Close the tab & walk away if you need to. One-click-buy is just too easy!
Make space for the new stuff! Sell items on Poshmark; submit clothes to Thredup; sell that old TV on Facebook marketplace; sell your old iPhone on Gazelle. Sure, it might not be a dollar-for-dollar replacement, but it'll help you save a little AND declutter!  
Just spend guilt-free. Seriously. If you have the money, go for it! If you know you have $1,200 extra in your bank account after funding all the *important things* – what's stopping you from buying yourself something nice? Not us! 
So, don't be afraid to spend this holiday season. When you know your numbers, and you're clear on what your money priorities are, you'll notice it right away: holiday shopping will feel easy, merry, and joyful – as it should be! ;)
Plus, if you can support a small business with your purchase, or shop from sustainable and ethical brands on top of it all? It's a win-win-win! 
At Penny Finance, our goal is to provide easy, affordable, and digestible financial education for women, so you can create more cash flow today, and retire with wealth tomorrow. 
Learn more or become a member here.
Ready to make smart money moves? Start with the money maker quiz
Want more money #inspo? Follow us on Insta @startwithapenny